We're so happy to have you with us!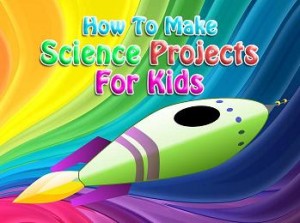 We are super excited to share all the amazing things that science is a part of in this wonderful world around us.  Everywhere you go can be an incredible learning experience as long as you spend the time to take a look!
At How To Make Science Projects For Kids we make learning fun with cool science projects for kids, super STEM facts, a plethora of interesting science kits and models, and a bevy of educational tools and toys.
Here you will learn about the different types of science and what each discipline entails.  We will be talking about cool stuff like astronomy, biology, chemistry, geology and physics.  Plus we will throw in a few ideas of how to learn in some fun, hands-on ways to really get your mind and body working!
Be sure to sign up for our newsletter to get the latest How To Make Science Projects For Kids updates.  That way you will be first to know when we post any fun new STEM stuff!  Too hip for email?  Then you can check us out on facebook or twitter for a different version of the inside scoop.
And while you're at it… Don't forget to enter our science kit contest.  We're giving away a super fun science kit to one lucky winner!  That's right, a brand new science kit all boxed up and sent right to your door.  How cool is that?!
So spend some time perusing the site and be sure to leave a comment or two – we'd love to hear from you.
Enjoy!