The Most Interesting Careers In Science
The Most Interesting Careers In Science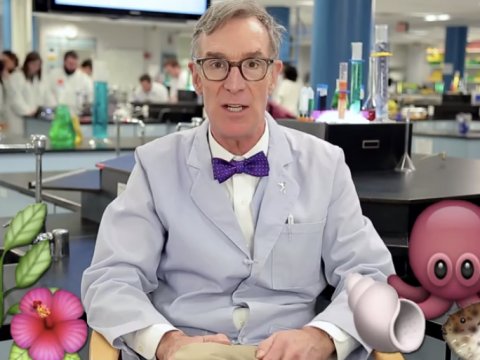 Have you every wondered what cool STEM jobs are out there?
We've been asked a lot about what interesting careers in science are out there so we thought we'd put up a post to help you figure it out.  There are so many to choose from it can be a bit overwhelming but that also gives you a lot to choose from.  Whatever you like – animals, chemistry, biology, astronomy, geology – there is bound to be a cool science career to go along with it.  So we've compiled a short list of some of what we thought were helpful sites in your quest for more information on The Most Interesting Careers in Science:
US News makes big lists every year on all sorts of fun and informative stuff.  For 2017 they made a few that relate to our quest for science careers – Best Science Jobs and Best STEM Jobs.  Both of these lists have some really interesting jobs for you to think about!
Business Insider made there own list.  It's got a cooler name – 12 Awesome Jobs For People Who Love Science – but not quite as much detail on each job as the US News list.  Also, it's from 2015, but the information is good and it's well worth a look!
Balance, another business/money mag, has put out a good list as well – 9 Careers in Science.  It came out earlier this year and has some good detail to it with links off to even more explanation and in-depth information.  We think you'll find it useful!
The folks over at Science Buddies have a whole tab on their website dedicated to interesting careers in science.  It's broken down into fields and then links off to some pretty detailed pages for lots of ideas and info on possibly your future science career. Go check it out!
Science magazine also has a big section of their site focusing on science careers.  It's very informative and has links to tons of cool stuff about science jobs & careers and STEM education but it's a little harder to navigate.  Never-the-less it's a great resource and should definitely be on your radar when you're looking for a new science gig!
Lastly, for quick reference you can check out a previous post of ours with some basic info on the Fields of Science to get you started in the right direction.  Enjoy! 🙂
The Most Interesting Careers In Science